Hypnosis and Emotional Healing
Experience profound transformation through my approach of clinical hypnosis and emotional healing!
Free yourself from survival mode and uncover newfound confidence and self-assurance.
My unique approach combines the potent tool of clinical hypnosis with advanced emotional healing techniques. In each session, we will work directly with your subconscious to release trapped emotions and limitations that have been affecting your well-being.
Imagine waking up every day feeling empowered and self-assured, ready to tackle any challenge life throws your way. My results have transformed the lives of countless clients, and I'm here, waiting to help you experience the same.
Don't wait any longer to live a fulfilling life in harmony with yourself! Schedule your first appointment today and take the first step toward a stronger, more confident version of yourself.
Don't let survival mode hold you back any longer. It's time to become the best version of yourself!
Book your appointment now and embark on your journey to well-being and personal fulfillment!
How can hypnotherapy support your emotional healing journey?
Discover the incredible potential of hypnotherapy to revolutionize your life and guide you towards a state of total well-being and harmony. In our sessions, we harness the remarkable power of hypnosis to lead you into a deep state of relaxation, releasing trapped traumas and emotions that have been impacting your life.
Hypnotherapy is also backed by research highlighting its effectiveness in addressing stress, insomnia, and various conditions. Together, we'll work to guide your nervous system out of survival mode and into a state of regulation, empowering you to manage stress and emotions with greater resilience.
Envision a life free from anxiety, phobias, and fears, where your self-esteem and self-confidence are revitalized.
Through hypnotherapy, you'll break free from addictive behaviors 
Cultivate a healthier relationship with food and your body.
Enhance your personal and professional relationships by reshaping your expectations and interpersonal dynamics.
As we heal the root causes of your challenges, you'll experience a newfound sense of liberation like never before.
Don't wait any longer to embark on your transformational journey!
Book a hypnotherapy session and begin your path towards a more empowered, resilient, and balanced version of yourself.
I'm here to guide you towards a life that's vibrant and deeply fulfilling. Join me in creating the life you deserve!
Are you feeling alone and stuck on your journey to a better life?
You don't have to face this on your own any longer! Life is too short not to feel good and truly enjoy it to the fullest.
Picture yourself breaking free from the anxiety that's been holding you back, healing those emotional wounds that have been weighing you down, and regaining your self-assurance and confidence. Through clinical hypnosis, Havening Techniques®, and somatic therapies, I've guided countless individuals to achieve these transformative outcomes.
No more spinning your wheels and trying to figure things out by yourself. You deserve the support and guidance to conquer life's challenges and live life to the fullest.
Your well-being is my priority! Let me be your ally on your journey to a more fulfilling and satisfying life. Together, we'll break down the barriers that are holding you back and pave the way for a more empowered version of yourself.
Don't wait any longer to take the first step toward a happier and healthier life.
Book a session with me and discover the transformative power of clinical hypnosis, Havening Techniques®, and somatic therapies!
Your happiness and well-being deserve all the attention and care that I can provide.
Angie Ramos
I am a certified clinical hypnotherapist specializing in Neo-Ericksonian Hypnosis, as well as a Certified Practitioner of Havening Techniques® and a Trainee in Somatic Experiencing®.
With extensive training in emotional trauma and the nervous system, HeartMath®, Parts Therapy, and Neuro-Linguistic Programming, I am dedicated to offering you a powerful hypnosis and emotional healing therapy that will transform your life.
Through this process, we will work together to heal and release stored emotions in your subconscious mind and nervous system. You will achieve deep and rapid internal changes that will help you progress towards your goals and attain the emotional balance you desire.
Unlike other forms of therapy that may lead you to relive painful experiences, my approach is based on trauma-informed protocols and how it is stored within our body and mind. I will guide you in recovering from the past so you can tap into your full potential for personal growth and achieve positive results in the present.
Imagine feeling liberated and confident to become the best version of yourself, achieve all that you desire, and have everything you deserve.
Moreover, you will learn techniques that you can take with you and use whenever you need to free yourself from stress and anxiety, providing you with a lasting sense of well-being.
Don't wait any longer to transform your life! Schedule a session with me and discover the power of hypnosis and emotional healing to free yourself and live the life you deserve. Your well-being and happiness are my top priorities, and I am eager to assist you on your journey towards a fulfilling and satisfying life!
Experience the life-changing potential of my specially designed sessions, crafted to free you from limiting emotions and beliefs that have held you back, all while nurturing your nervous system to heal!
In each session, I will expertly guide you through an engaging and interactive journey, employing powerful tools and techniques to seamlessly facilitate the transformation you're seeking.
We'll start by delving into the structure and manifestation of the issues you want to address in your life. Together, we'll uncover how accumulated emotional wounds and beliefs have shaped your current challenges.
Through hypnosis and emotional healing protocols, I will empower you to take control of your situation. We will eliminate negative patterns, heal past wounds, and free your mind from unnecessary burdens. The result will be an incredibly powerful experience that propels you to a new level of well-being and self-confidence.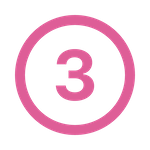 Imagine feeling good about yourself, with renewed confidence, improved relationships, and liberated from anxiety. The sessions will enable you to move towards a more fulfilled and accomplished version of yourself.
Don't wait any longer to experience these positive changes in your life! Schedule a session with me and discover how our techniques of hypnosis and emotional healing can lead you towards the well-being you deserve. I'll be there with you every step of the way towards a more satisfying and joyful life!
What my clients are saying:
Radical changes in just a few hours! Thanks to the hypnosis session, I managed to unlock situations and achieve desired goals. I've undergone various therapies throughout my life, and this is undoubtedly one of the most effective ones I've experienced. Highly recommended, I feel grateful.
Working with Angie is truly inspiring. I've been using her methods and products for almost three years, and they have all been incredibly beneficial for my overall life. I am so grateful to continue nurturing concepts that I can apply to my daily life and professional work. I highly recommend her professional services as a Coach, a mentor, a writer, and a promoter of her products, as she does it from her own experience.
My experience during the session was incredibly liberating. I felt completely confident expressing my feelings and was able to connect with the origins of my emotions. I learned to go to a safe place that I created with Angie's guidance.
In the days following the session, I realized that most of my previous reactions were unconscious, allowing me to choose not to repeat them. Now, I see my emotions as allies, helping me understand what I still need to heal.
I've had two experiences with Angie. In the first one, she helped me a lot by applying the Ho'oponopono method to release a heavy emotional burden I was carrying at that time, and the results were immediate.
The second experience was during a Hypnotherapy session where I could clearly see how I want this year to unfold for my business.
Thank you so much, Angie, for sharing your experience and wisdom with those of us who need it.
I highly recommend the help provided by Angie. I can definitely say that there's a before and after since I worked with her. She is like an angel, and her methods are truly the best I've come across. I had a childhood issue, and since I went through the process with Angie, everything has improved, especially in the financial aspect!!
Angie is the best, sending a big hug!
I feel more whole and independent. I also notice that I am more relaxed and less negative. My temperament has improved greatly, and I feel happier with myself.
From a life filled with abuse, a life where I can't remember when it all started, I have no memories from the age of 9 and earlier… I don't remember the first physical abuse, the first psychological abuse, or even the first sexual abuse that happened in my life… A life of abandonment, neglect, rejection… that created within me an insecure, defensive, offensive, fearful, dishonest, and loud person, living with constant anxiety. I would wake up every morning filled with anxiety as if something was about to happen, as if something bad would occur. It was a horrible and wicked feeling, the kind of anxiety that knots your stomach in pain… It simply wasn't living.
For a long time, I sought refuge in psychologists and courses to live a healthy emotional life… and the anxiety never left, it was there every morning, attacking me throughout the day…
I searched for years, and they say that those who seek shall find, and I found Angie. I will NEVER FORGET that first session; it was the first night since I can remember that I didn't wake up with anxiety or fear…
For the first time, I decided to face my problems head-on and confront them. Now, I am able to set boundaries, to say something I don't like, to say that infamous NO, which was terribly hard for me to say. I learned to know myself, and now I can say that I have started to love myself.
Today, I put on makeup again after a long time. I started exercising. Today, I see my life with a great purpose, and that purpose is to LOVE MYSELF EVERY DAY.
Check my calendar and schedule your first appointment.
Sessions are conducted online via Zoom or in Mirabel, Quebec.
They have a duration of 60 to 90 minutes.
I typically work with a package of 3 sessions, which allows us to address the issues and symptoms you are currently experiencing, so that you can truly see an improvement in this area.
Resources
Here are some resources that can help clarify your doubts and discover how hypnosis can assist you in making the desired change.
¿Tienes dudas acerca de la terapia de hipnosis?
Te platico cuál es la diferencia entre la hipnosis clínica y la hipnosis que vemos en los shows. Además conoce un poco cómo te vas a sentir durante una sesión de hipnosis.
Email
angie@angieramos.com
Where
Mirabel, Québec
Online (Zoom)