It's been a long time since I made a change in all the products I use for my personal care and specifically for my face. I made the decision to use products that were more natural and contained fewer chemicals or at least the ones that contained ECO-Cert preservatives.
I realized that some of the products I was using, even though they were very expensive and had a good reputation, they were using a lot of chemicals that weren't actually good for our skin.
I tried to create my own products following this amazing website SwiftCraftMonkey, created by this Canadian woman who is just amazing. It gives you amazing insight into how products are created and recipes so that you can create your own personal care products with quality and without risk. Let me tell you this is not your average DIY website, this website is full of chemistry knowledge and scientific facts.
But I digress, based on this website I learned how to make facial moisturizers and the whole process of it, I realized that a lot of what we use and that they sell us is 70% water (in the best case) and only 1% of the active ingredient. That is, if you see a super cream that promises to remove wrinkles because it has hyaluronic acid, the truth is that this ingredient is not more than 1% of the solution sold to you, and most of it is water and other chemical ingredients (for the most part).
For this reason, I stopped using super expensive creams and now I make my own, in the same way when I want to use a mask or do something for my skin and my face I rather use natural ingredients. And this is where this wonderful ingredient enters: the turmeric.
Turmeric benefits
In another post, I had already told you about it, and its benefits. Mostly, I love it because of its anti-inflammatory and it has anti-oxidant properties but it is also wonderful not only for the skin but for your overall health.
This has been proven through different scientific studies. But today I want to focus on the benefits it can bring to your skin.
If you want to use turmeric you can even find it in pills or supplements this website has great information about the health benefits of turmeric supplements.
The history of turmeric
The turmeric is a super important spice in Indian culture and it has been for centuries. It is used a lot in its traditional dishes, which are delicious, I love Indian cuisine. But it is also used as medicine and as a dye.
In some websites it is mentioned that the turmeric is part of the religion of Buddhism and Hinduism, it was used as a deity anointing because it represents purification and is important in ceremonies such as marriage and the birth of a baby.
It is also known as turmeric because the name of the plant from which it is produced has the same name.
How turmeric can give you a radiant skin
Helps reduce the greasiness of the skin.
The turmeric has properties that help control skin fat when its use is constant. If your skin is oily and your pores are usually clogged, then you can add a little turmeric extract to your facial masks.
Helps your skin look younger
Thanks to its antioxidant properties, turmeric helps protect your skin against environmental damage.
Helps reduce the appearance of skin blemishes
The turmeric has been used for a long time as part of the beauty rituals of Indian women to tone the skin and look better. It is said that women in India use turmeric water to wash their face and have a radiant face.
Reduces dark circles
If you are prone to have dark circles under your eye, then turmeric can help you reduce them naturally. Turmeric stimulates circulation which helps to reduce inflammation and dark circles due to lack of circulation. Also, as I mentioned earlier for its anti-inflammatory and lightening properties, it really helps to reduce dark circles.
Improve different skin conditions
Turmeric also has anti-bacterial properties so with this it can also help you with many other conditions of your skin. According to a study by BioMed Research International, the turmeric has helped treat patients with psoriasis, which is a difficult skin condition to treat.
It has also been shown to help reduce your skin looking red and to calm conditions such as eczema and rosacea.
Reduces acne
Turmeric is excellent to fight against acne because it is naturally antiseptic which helps to stop bacteria to spread; since it also helps to reduce inflammation it makes it very effective when treating acne. It is said to be more effective when combined with apple cider vinegar because it contains astringent properties, so it is excellent to use as a toner.
Reduces the appearance of stretch marks
Did you know that about 80% of people have stretch marks? It is something very common, and if you are worried about how your skin looks or if you want to reduce the appearance of stretch marks, then turmeric could help you to accomplish just that.
According to dermatologists, the anti-oxidant power of the turmeric can penetrate and improve the function of skin cells, which can prevent and treat stretch marks.
It is recommended to make your own pasta with a spoonful of olive oil, a teaspoon of turmeric and a little lemon juice. Then put this mixture on your skin at least twice a day.
Stimulates hair growth
Just as it stimulates growth it also promotes hair repair. In fact, it is believed that it can help prevent hair loss due to some infections or dandruff.
If you want to use it for this, then you can make a mask with olive oil and turmeric (in equal parts) and leave it in your hair for 15 minutes. Then rinse and wash as you normally do. Just try to choose a better shampoo, like without sulphates or something that keeps harming your hair.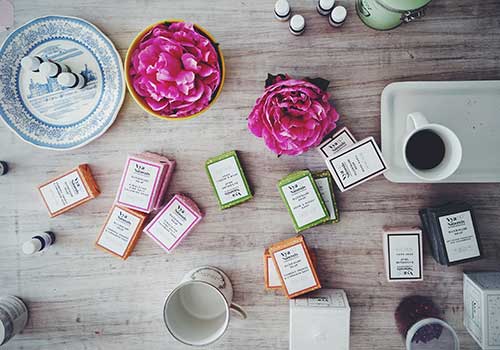 Turmeric facial mask
This is one of the easiest masks I have ever made. (Well the truth is that all the masks have to be very easy to make)
I recommend this mask to be used at night or before bathing because the turmeric is a bit strong in colour and may leave your skin a little yellow. Don't worry is nothing permanent. 😉
Ingredients:
1 tsp of turmeric
1 tsp oatmeal or oatmeal
1 tsp Greek yogurt
1 tsp of honey
Mix all the ingredients and apply them on your clean face.
Let it act for 15 to 30 minutes and rinse with warm water and a towel.